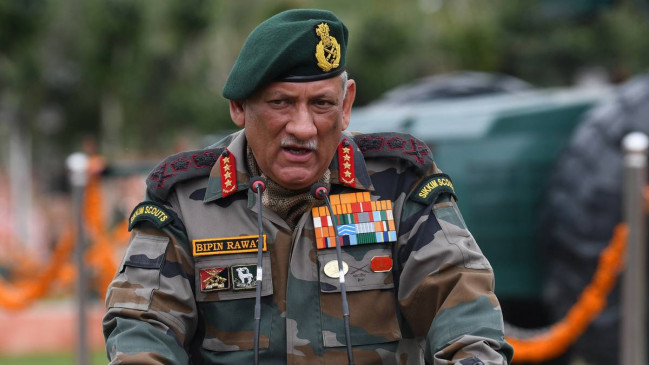 Digital Desk, New Delhi. Chief of Defense Staff (CDS) General Bipin Rawat said on Wednesday that China could disrupt the system by launching a cyber attack on India and that India and its system are ready to counter any such move.
At the Vivekananda International Foundation, while speaking on shaping the armed forces to meet present and future challenges, General Rawat said, "We cannot get completely caught up with China." So, we are trying to develop some kind of relationship. Western countries and see how we can get some support from them, at least during peace time, which will help us overcome this deficiency.
Rawat said that China has the advantage of the first movers, as India was slow to adopt cyber warfare capabilities, which has led to gaps. He said that the biggest difference lies in the cyber sector. We know that China is capable of launching cyber attacks on us and it can disrupt a large number of systems.
According to the official data presented in Parliament, India saw almost a 300 percent spike in cyber attacks last year compared to 2019, which has increased from 3,94,499 cases in 2019 to 11,58,208 in 2020, which is worrying for the government. .
Rawat said, what we are trying to do is a system that will ensure cyber defense. We are able to create a cyber agency within the armed forces and each service also has its own cyber agency. CDS said that China is ahead in this matter, but India is also developing its own technologies.