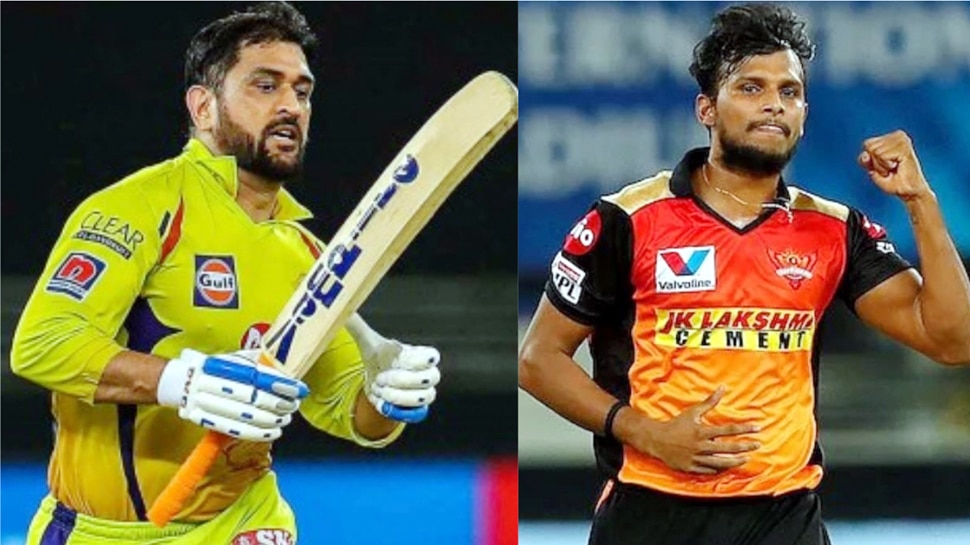 new Delhi: Yorker specialist bowler T Natarajan, who made a place in Team India's Test, ODI and T20 teams through IPL, has given some credit for his success to Mahendra Singh Dhoni (MS Dhoni) tips. Let us know that T. Natarajan had done well in the last IPL series, after which he got a golden opportunity to make a debut for Team India in all three formats of cricket on the Australian tour.
Dhoni gave this big advice to Natarajan
T. Natarajan has revealed that during the IPL last year, former Indian captain Mahendra Singh Dhoni advised him to put on slow bouncers and cutters, which helped him to improve his talent. T. Natarajan threw the highest number of 71 yorkers among the fast bowlers in the last IPL and he was successful in dismissing big batsmen like Dhoni and AB de Villiers.
Natarajan praised Dhoni
'ESPNcricinfo' quoted Natarajan as saying, 'Talking to a player like Dhoni is a big thing in itself. He talked to me about fitness and motivated me and said that with experience I will get better. He said that use slow bouncers, cutters and such variations. It should be useful for me.
Dhoni was dismissed by Natarajan
Last year, Dhoni was dismissed by Sunrisers Hyderabad fast bowler Natarajan in the IPL. This fast bowler was included as a reserve player in the Indian team for the tour of Australia due to his brilliant performance in the IPL and was later given a place in the team. Recalling Dhoni's wicket, Natarajan said, 'I bowled near the bat and he gave a big six, around 102 meters. I took his wicket on the next ball and did not celebrate. I was just thinking about the last ball.
.