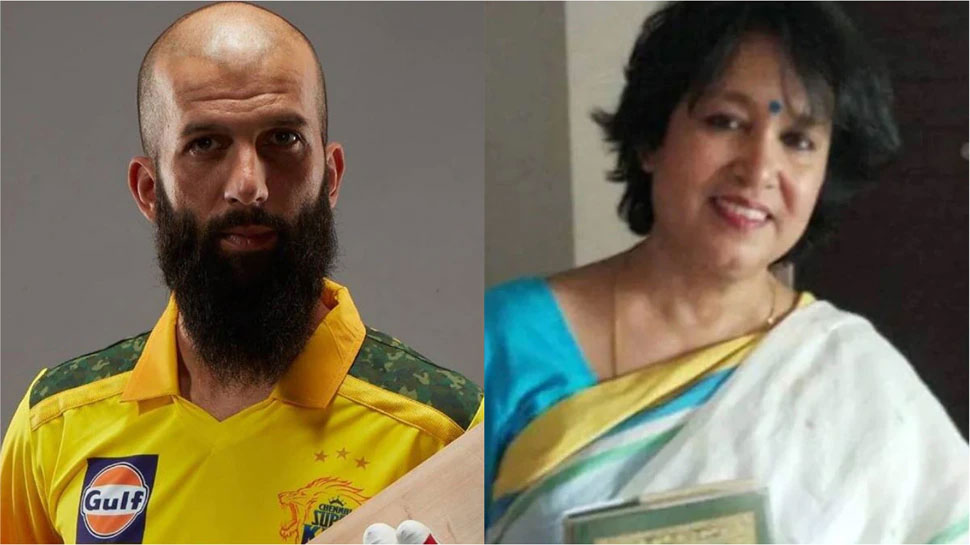 new Delhi: The controversy over the tweet by Bangladesh's Bangladesh writer Taslima Nasreen over England star cricketer Moeen Ali is not being named. Now Moin's father Munir Ali has been entered in it.
There was a dispute on this tweet
Bangladesh writer Taslima Nasreen wrote on Twitter, "If Moeen Ali had not been playing cricket, he would have joined Syria with ISIS." Significantly, Taslima said this because recently Moin had demanded the removal of the brand of liquor on the jerseys of Chennai Superkings (CSK).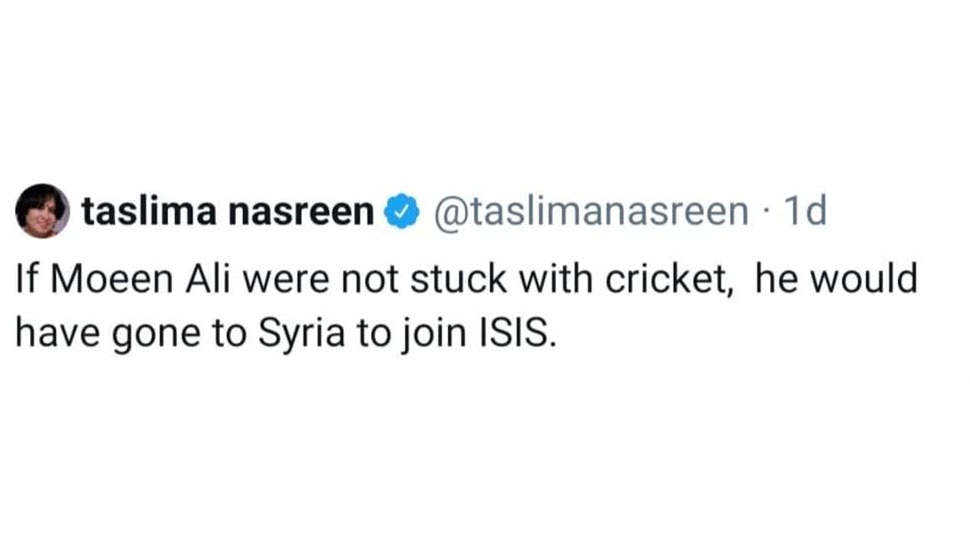 Taslima deleted the tweet
After this, Taslima Nasreen was fiercely trolled. Seeing the escalation of the controversy, the Bangladesh writer deleted his tweet and clarified that the tweet against English cricketer Moeen Ali was just a taunt.
Haters know very well that my Moeen Ali tweet was sarcastic. But they made that an issue to humiliate me because I try to secularize Muslim society & I oppose Islamic fanaticism. One of the greatest tragedies of humankind is pro-women leftists support anti-women Islamists.

– taslima nasreen (@taslimanasreen) April 6, 2021
Moin's father is upset with Taslima
Moeen Ali's father, Munir Ali, is very angry with this controversial tweet, calling this writer Islamophobic. He said that I am very shocked and shocked by reading Taslima Nasreen's tweet. If she sees herself in the mirror, then she will know what she has said.
What will Munir Ali say when he meets Taslima
Munir Ali told The Indian Express that if I meet Taslima someday, I will tell him what I really think about him. Truth be told, I am really angry, but I know that if I do not control my anger, it will be like playing in the hands of people like him. '
Jofra Archer targeted Taslima
Mohammed Ali's fellow player Jofra Archer in the England cricket team had Taslima Nasrin on target for such a controversial comment. After this controversial tweet, Jofra Archer responded to Taslima Nasreen and wrote, 'Are you alright? I don't think you're alright. '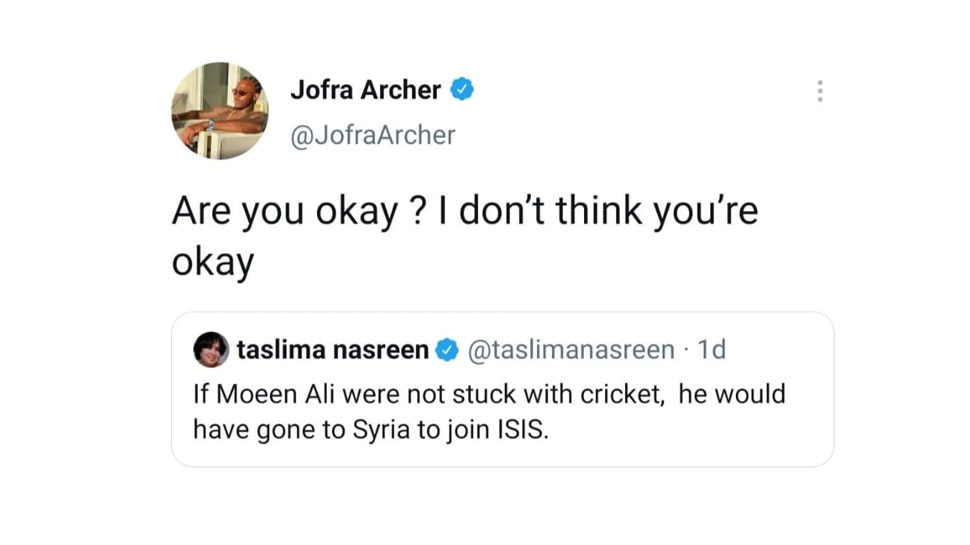 Why did Moeen do this?
Moeen Ali is very religious and he follows his religion well. Significantly, in Islam, drinking alcohol, producing it, selling it and promoting it is forbidden. Alcohol is considered to be the work of the devil and the root of many evils.
Hashim Amla denied
Earlier, former South African cricketer Hashim Amla refused to put the logo of the beer company on his national team's jersey, due to which part of his match fees was deducted.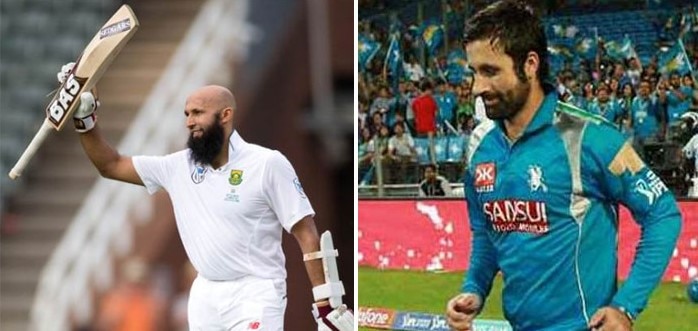 Parvez Rasool had hidden
In IPL 2013, Indian cricketer Parvez Rasool hid the liquor logo on the jersey while playing for the Pune Warriors team.