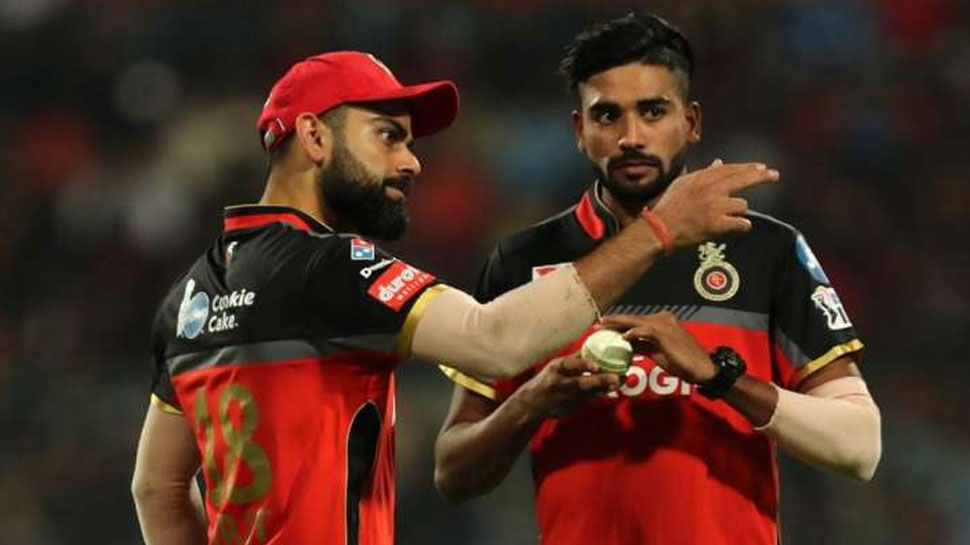 Chennai: RCB will play IPL 2021 (IPL 2021) opening match against Mumbai Indians on 9 April. The captain of 'Red Army' is very excited about the current form of the players of Virat Kohli's team.
Kohli is the admirer of Siraj and Sundar
Virat Kohli believes that young teams like Washington Sundar and Mohammed Siraj have achieved confidence by playing for India, which will help their team RCB in IPL 2021.
Also read- what Will Dhoni play IPL for the last time this year? CSK CEO gave a big statement
'It will be beneficial to play at international level'
On the eve of the 14th season of the IPL, Virat Kohli talked about how playing at the international level helped him during the IPL when he was young and the same should happen to Washington and Siraj. She has done well in recent Test matches.
'Team will get strength'
Kohli said, 'Confidence to play at international level as a youth helped me a lot in IPL. Vashi, (Navdeep) Saini and Siraj were doing well and Yuji (Yuzvendra Chahal) was also in it for a short time, it knows his personality, it will help us become stronger as a team and move in the right direction. '
Kohli trusts youth
Kohli gets the most relief from the fact that the presence of young players in his team will prove to be a headache for the opposition team. He said, 'Our youth have gained experience and have become confidants. Now the opposition team knows that these players can make an impact under any circumstances, which is a good sign for us.
'Home ground will not benefit'
This time no team will get the benefit of home ground and according to Kohli, this is a good thing. He said, "There is nothing better than playing in Chinnaswamy Stadium but the good thing is that we are playing in India and one positive thing of last year is that this time also no home ground will be benefited."
Every match will be on neutral venue
Kohli said, 'Every team is playing on the neutral venue and this shows the strength of the team and that is why the previous IPL was very competitive. Except for the last 3-4 matches, every team was in the race to qualify for the playoffs which is fantastic for the tournament as the number of spectators watching the match was very high last time.
Expect better performance
Virat Kohli said, 'After doing good in such a competitive environment last year, I am confident that we will do well this time too.' Significantly, the RCB team has not been able to win the IPL title even once in the last 13 years. This franchise hopes that their performance this year will be better.