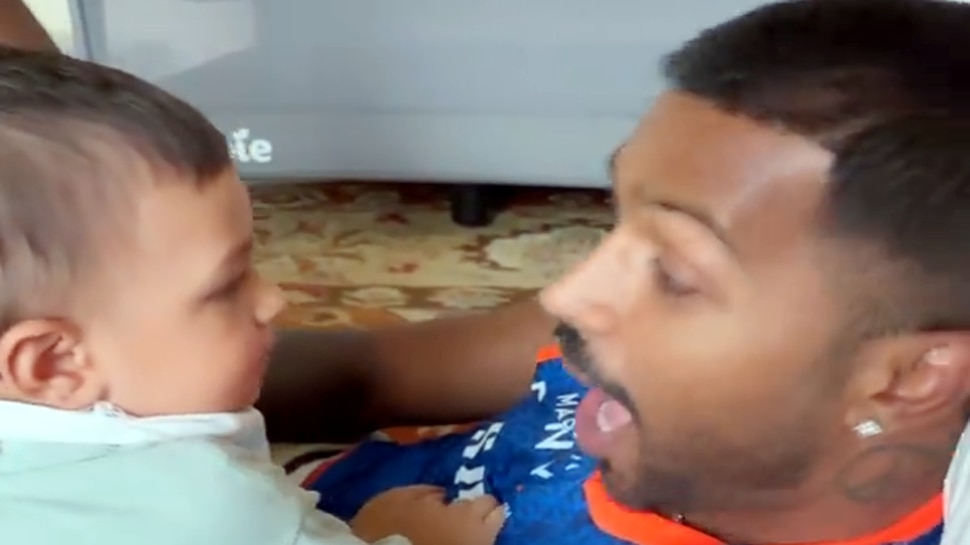 New Delhi: Natasha Stankovic (Natasa Stankovic), the wife of Team India's star all-rounder Hardik Pandya, remains very active on social media and is connected to fans through her posts.
Natasha shared this video
Natasha Stankovic (Natasa Stankovic) has shared a video of her husband Hardik Pandya and son Agastya on her Instagram account. This video of his son Agastya with Hardik Pandya is quite fun.
People like this video of their son with Hardik Pandya
Both of them seem cute while having fun with each other. Sharing this beautiful video, Natasha wrote in the caption, 'My everything'. People are enjoying this video of their son along with Hardik Pandya.
Earlier in a video, Hardik Pandya and Krunal Pandya are seen having fun with their wife, which created a lot of social media. Hardik shared a video in which he was seen dancing with Natasha and with Krunal Pankhudi.
Natasha cheering husband in IPL
Let us know that Hardik Pandya is busy playing IPL these days and his wife Natasha Stankovic (Natasa Stankovic) is present with him. During the matches of Mumbai Indians, Natasha has been seen cheering her husband in the stadium many times. By the way, Hardik Pandya's performance in this IPL season has been nothing special.