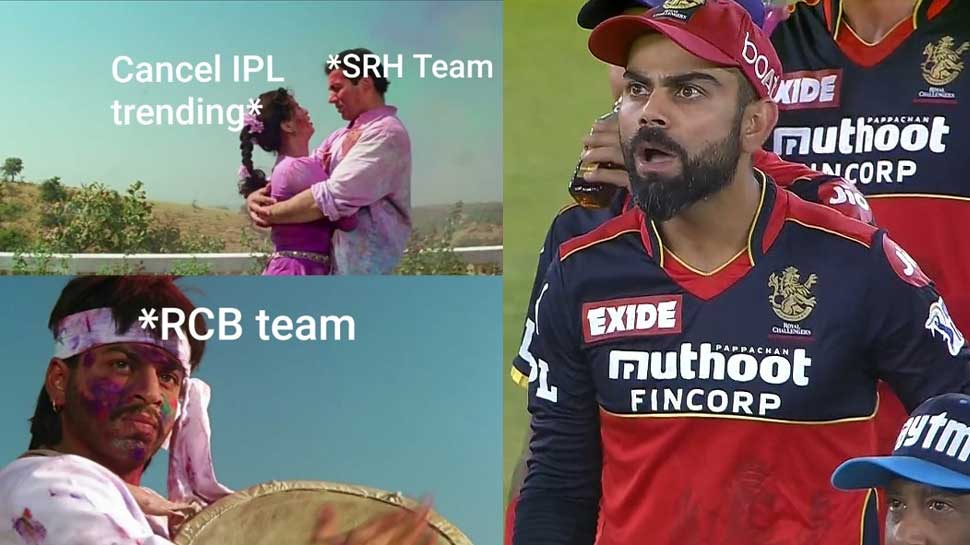 New Delhi: IPL 2021 (IPL 2021) is not taking the name of Kovid-19 (COVID-19) to wreak havoc. Apart from Kolkata Knight Riders, this dangerous virus has attacked members of Chennai Super Kings.
2 players of KKR positive
The match between KKR and RCB was postponed on Monday after Kolkata Knight Riders 2 players Varun Chakravarthy and Sandeep Warrier got positive in the Corona Virus Test. Gone.
3 members of CSK got corona
Chennai Super Kings (CSK) CEO Kashi Viswanathan, bowling coach Laxmipathi Balaji and a bus cleaner Kovid-19 have been found positive in the test. These infected members will be kept outside the bio bubble in isolation for 10 days. Then only after 2 negative tests, these people will be able to connect with the team.
Kovid-19 to Delhi Stadium Staff
DDCA is troubled by the havoc of the Coronavirus. Their 5 ground staff have been infected. On Sunday, all these staff were on match duty when the Rajasthan Royals and Sunrisers Hyderabad were competing at the Ferozeshah Kotla ground in Delhi.
Fans demand – stop IPL
In the midst of the havoc of Corona in India, the threat of this dangerous virus also fell on IPL 2021. The cricket fans are angry with the organizers for the increasing risk of infection in the tournament. People have raised the demand to end the current season of the Indian Premier League. Continued trending on Twitter – # CancelIPL
4lakh + covid cases.. and how cricketers risk there life ???
Cancel ipl immediately#CancelIPL pic.twitter.com/HU4p4ZxDJV

— Shiva Sai (@supremeshiva007) May 3, 2021
#CancelIPL mean while rcb and SRH fans after seeing the trend pic.twitter.com/uhlJM6qqri

– Shashank Shekhar Singh (@ shashank8953) May 3, 2021
#CancelIPL
Meanwhile kkr fan Ipl should cancel.

Trend this #CancelIPL pic.twitter.com/wUe3LnhmJA

– feraz (@FabFeraz) May 3, 2021
#CancelIPL pls cancel pic.twitter.com/gHOq4KKvnA

– Harish Kumar (@ HARISH_20_) May 3, 2021
#CancelIPL
Ipl lovers.. pic.twitter.com/VRwiWvLCyG

– Majid_ (@ Shaikmajid123) May 3, 2021
#CancelIPL #rcb #KKRvsRCB #IPL #postponed Fans to BCCI- pic.twitter.com/yWrAOPNYTL

– Atish Limje (@atish_limje) May 3, 2021
#CancelIPL is Trending Meanwhile #ViratKohli Reaction will be #IPL2021 #RCBvsKKR #VIVOIPL pic.twitter.com/MzejCwI50t

– Aman Raj (@___amanraj_) May 3, 2021
#SRHvMI
It's better to Cancel IPL #CancelIPL #postponed #postponed Anujpratap545 @ Bhagwat32033907 @GuptaAnuprash @IPL @AdityaAuthentic @ BIRENDR87128884 @Itsme31237580 pic.twitter.com/tDtl9dYRie

— Sachin Kumar Pandey (@Im_Sachin___) May 3, 2021
#CancelIPL is Trending
Meanwhile SRH to BCCI #SRH #SunrisersHyderabad de lagane se achcha hai cancel hi ho bc …. #IPL2021 #cancelipl2021 pic.twitter.com/vMje1sMKwA

– (@KaprawanKneha) May 3, 2021
#CancelIPL #RCBvKKR #postponed #KKRvsRCB
SRH and KKR supporters be like: pic.twitter.com/NLW2lqDARM

— Aegon Targaryen (@AegonTStark) May 3, 2021
#CancelIPL #RCBvKKR #postponed #KKRvsRCB
SRH and KKR supporters be like: pic.twitter.com/NLW2lqDARM

— Aegon Targaryen (@AegonTStark) May 3, 2021
#CancelIPL pic.twitter.com/4xHLG7qgzC

– Majid_ (@ Shaikmajid123) May 3, 2021
#CancelIPL
IpL pic.twitter.com/7zWZDeMTHI

– Majid_ (@ Shaikmajid123) May 3, 2021
Srh it #VarunChakravarthy#CancelIPL pic.twitter.com/IhYBCArfqT

– Last Human (@pLastHuman) May 3, 2021
#SRH Team After #CancelIPL Trending pic.twitter.com/YukyudNB3C

– Suma sure (@urstrulykusuma) May 3, 2021
Twitter Trending Section:
Cancel IPL #CancelIPL #cancelipl2021
Kolkata Knight Riders #KKRvRCB
Cricket Fans rn: pic.twitter.com/9eklW7oxCc

— Nitin (@BhassadB) May 3, 2021