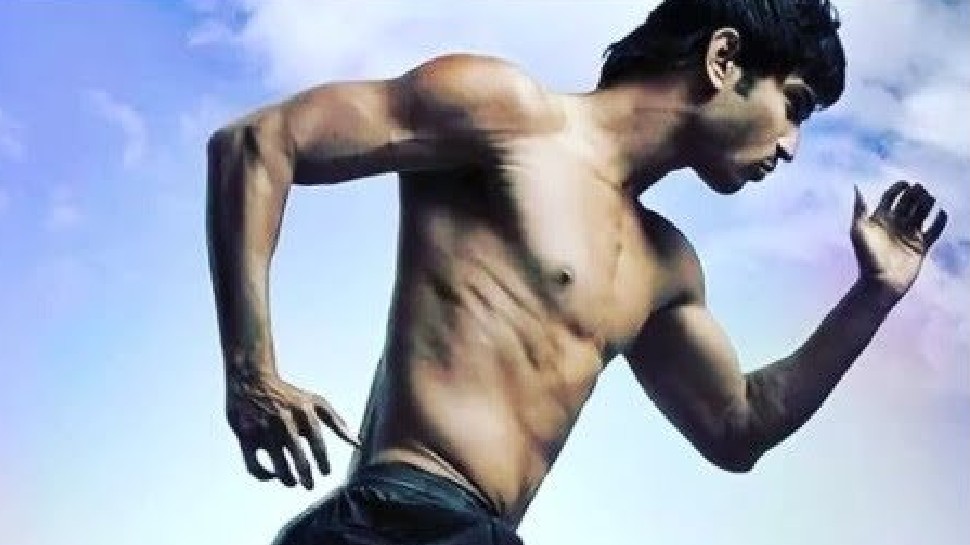 new Delhi: Sushant Singh Rajput, the late actor of Bollywood, remains a topic of discussion even 9 months after his death. His fans remember him the day he comes and keep posting his unseen pictures and videos on social media. Now meanwhile, another picture of him is becoming very viral on social media. Fans are constantly sharing this picture of Sushant. Actually there is a story related to this photo.
Once again got emotional
The picture that the fans of Sushant (Sushant Singh Rajput) are sharing has been shared by Vishant Dubey, friend of Sushant. Vishad Dubey has shared this picture by writing a very emotional post. Vishad has shared the photo of Sushant on his Instagram, that is for the preparation days of the film 'Paani' (Paani). The same film that could never be made. Shekhar Kapoor was making this film. Sushant is seen running in this picture. He is wearing a black color shorts. In this picture, he is shirtless and his super fit body is seen.
Sushant had said these things
While sharing this post, Sushant's (Sushant Singh Rajput) friend has also mentioned his entire conversation. Vishad's post is clearly stating that Sushant was even more dedicated than the one who was excited about this film and was fully preparing for the film. He also started transforming his body for the role and this transformation is also seen in his picture.
Sushant was excited
In the post of the post that Vishad has shared, Sushant (Sushant Singh Rajput) has his conversation. Vishaad wrote, 'It is about the last days of 2013 … He opened his laptop and said – Brother, you do gym, see now I will be able to show such a photo. Opening the laptop and showing the photo, he said – it is not good.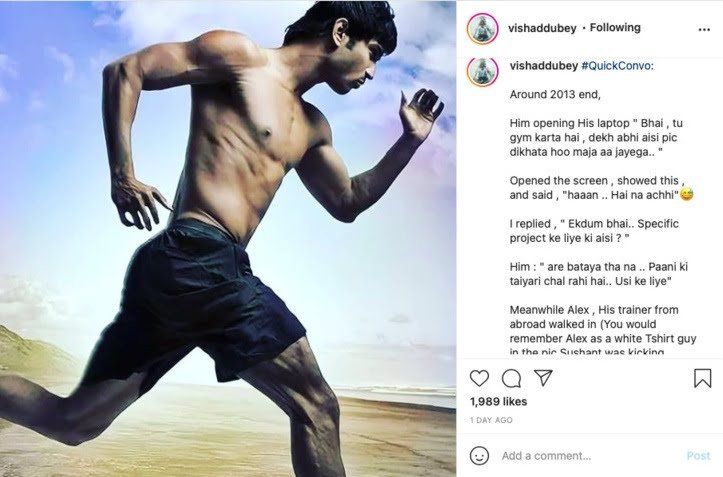 Complete preparation was done for the film 'Pani'
Vishad further writes, 'I replied- Absolute brother … what is for a particular project? Then he said in response- "Hey, I told you that preparations for 'Paani' (Paani) are going on, it is for that 'This post of Vishad is very emotional to Sushant Singh Rajput's fans." Sushant's eagerness is clearly visible from this post. Shekhar Kapoor also said about his film 'Pani' (Paani) that he had made complete preparations. The film could not be made even after all the planning ..
The actor died last year
Let me tell you, on June 14 last year, Sushant Singh Rajput committed suicide. What was the reason behind doing this, it has not been clear yet. CBI is investigating the case. At the same time, due to the drug angle in the case, the NCB has also taken many actions so far. The CBI has also filed a charge sheet in this case last month.
read this also: Filmmaker's wife and daughter burn themselves alive, die due to prolonged illness