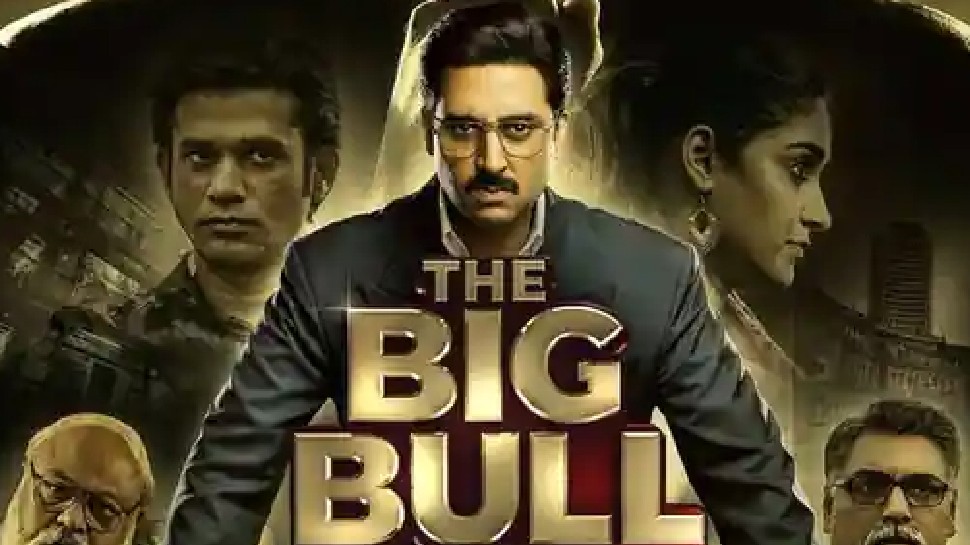 new Delhi: Abhishek Bachchan's film The Big Bull has been released. People are praising Abhishek Bachchan's acting. There is a lot of buzz about the film on social media. Even before the release of the film, Abhishek Bachchan had made a big disclosure. He told that he had shown this film to his family members, but only his father, the great Amitabh Bachchan, has seen the film.
Aishwarya also refused to watch the film
Abhishek Bachchan's film Papa Amitabh was very much liked and also praised Abhishek. Abhishek Bachchan's wife Actress Aishwarya Rai Bachchan and mother Jaya Bachchan refused to watch the film. Abhishek has also told what was the reason behind doing this. Actually, Aishwarya told him that she will see the film only after its release. At the same time, Abhishek described mother Jaya as superstitious. She said that she also watches the film like Aishwarya after its release.
Because of this, Jaya did not watch the film
Talking to the Bollywood bubble, Abhishek Bachchan said, 'My mother does not watch my films before release. They are a bit superstitious in this matter. The producer of the film Ajay Devgan has shown this film to my family, but my mother refused to watch it. She said that as a birthday present, she will see the film on the 9th. I am sure she will give me the right review. '
Papa Amitabh liked the film
Abhishek Bachchan further said, "The rest of the family enjoyed the film and they liked the film. Papa liked the film. I am already happy because what matters to me is that he has liked this film." ' Along with this, he said that like his mother, Aishwarya has not seen the film. Aishwarya also watches the film only after its release.
This film is on this subject
Let me tell you, 'The Big Bull' is based on the life of Stockbroker Harshad Mehta. Apart from Abhishek Bachchan, the film also stars Soham Shah, Nikita Dutta and Ileana D'Cruz. This film is produced by Ajay Devgan. Even before this, a web series has been released on this subject, which is named 'Scam 1992'. Viewers liked this series very much. Now after the release, Big Bull is being compared to this series.