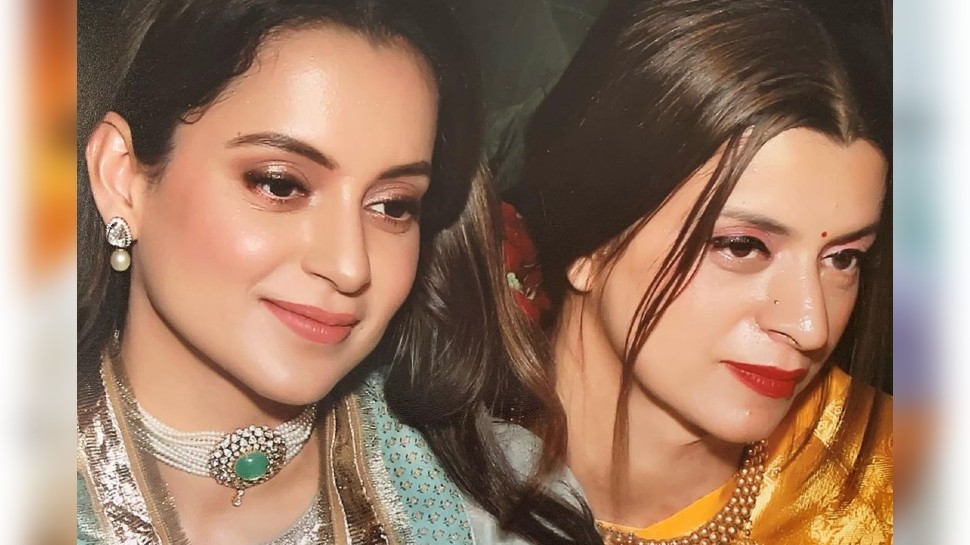 New Delhi: The Twitter account of Bollywood actress Kangana Ranaut has been suspended. Since then, she has been in the headlines. Kangana has been accused of violating the rules of Twitter. As soon as this news was revealed, Kangana boycotted two designers. An official statement related to this was also released. These designers also include the name of Anand Bhusan. He had made it clear in the statement released that he will never work with Kangana Ranaut in the future.
Rangoli will take legal action
Now Kangana (Kangana Ranaut) 's sister Rangoli Chandel has reacted to this matter. Rangoli addressed Anand Bhushan as a 'small designer'. They also said that they will take legal action against them.
'Designers trying to catch the headlines'
Rangoli Chandel shared an Instagram story, in which he wrote, 'This person is trying to make headlines in the name of Anand Bhusan Kangana. We have nothing to do with this in any way. We do not even know this. Many influential handles are tagging her and dragging Kangana's name into it. Kangana charges crores for endorsing a brand. In such a situation, editorial shoots are also done, which are not any brand endorsement. We don't like those clothes, we like the editors look for the magazine.
Anand Bhushan threatened
In this post, Rangoli Chandel further wrote, 'These small designers are using the name of India's top actress. They are doing this to promote themselves. I have decided that I will take legal action against them. They will have to prove in court how and where we had endorsement with them, which they are now claiming to end … Anand Bhushan meets in court.
Anand Bhushan said this
Prior to Rangoli, Anand Bhushan had released an official statement on his Twitter account, saying, " In view of the incident that has taken place today, it has been decided that all the pictures taken in collaboration with Kangana Ranaut will be removed from the social media handle. . ' Also said that they will not do any work with them in future. He further said that his brand does not support provocative statements and hate speech.
read this also: Kangana got angry on Twitter account suspended, said – want to make slaves white
Click here for entertainment's latest and interesting news Zee News के Entertainment Facebook Page Like