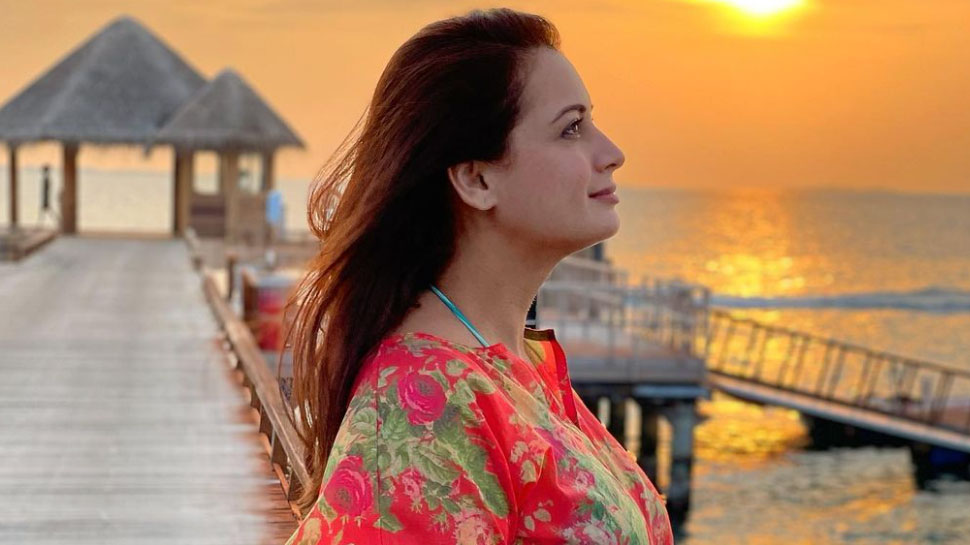 new Delhi: Bollywood actress Dia Mirza has been in the news for some time due to her personal life. He married with a lot of simplicity, and after his marriage, he enjoyed his honeymoon with his step-daughter. At first all these things did not get embraced by the people, but the real shock came when they also announced their pregnancy with this honeymoon trip. Now on social media people asked him, is this the reason why he decided to get married in a hurry? The actress responded to this matter in such a way that the speaking of the people stopped.
Married Vaibhav Rekhi
Dia Mirza revealed about her pregnancy almost two months after her marriage to Vaibhav Rekhi. After this, many users started trolling them on social media. For these trolls, now Dia herself has responded in a fabulous manner. At the same time, he has also made it clear how wrong this type of thinking is.
What was the troll question
It happened that on a post by Dia Mirza, a user wrote, asking, 'This is a good thing, congratulations but the problem is, he tried to break the stereotype through a female pundit, then he got the news of pregnancy before his marriage. Why was not able to announce? Isn't being pregnant after marriage a stereotype we follow? Why can't women be pregnant before marriage? '
This was Diya's brilliant answer
A common man would have been a little angry after reading this comment, but Diya wrote very politely in response, 'Interesting question. First thing, we did not get married because our baby was coming. We were already getting married and wanted to spend our lives with each other. We came to know that our baby is going to come when we were preparing for our wedding. So this marriage is not because of pregnancy. We did not announce pregnancy until we found that everything is safe (medical reasons).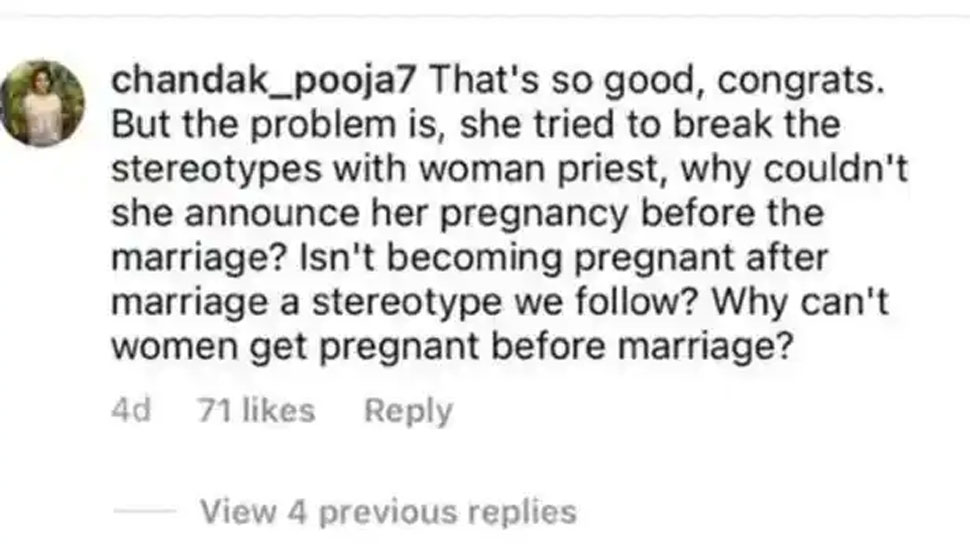 The actress also noticed these points
He further wrote, 'This is the most happy news of my life. I have waited for this for many years. There was no reason why I would hide this news, except for medical '. He told why he has answered the user's question- '1) Having a child is the most beautiful gift in life. 2) There should be no shame in this beautiful journey. 3) As a woman, we should do everything we like. 4) Whether we choose to be single parent or to get married, this should be our choice. 5) As a society, we should un-stereotype this idea of ​​what is right and what is wrong, rather we should train ourselves to ask what is justice and what is injustice '.
Read also: Kishwer Merchant asked Kangana Ranaut such a question, she herself got trapped and became a troll
Click here for entertainment's latest and interesting news Zee News के Entertainment Facebook Page Like