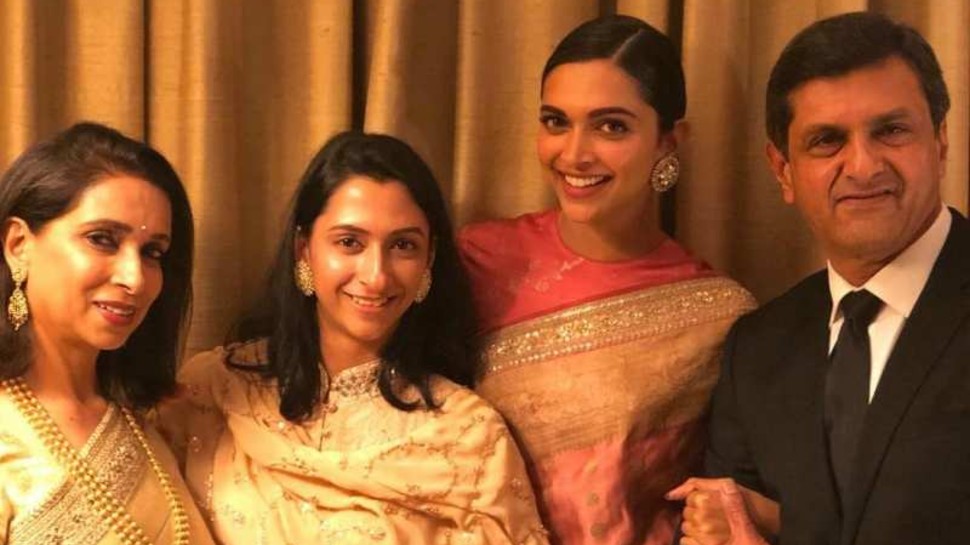 New Delhi: Bollywood actress Deepika Padukone and her husband actor Ranveer Singh left Mumbai before the lockdown and moved to their Bangalore home. Since then, these stars are staying in their Bengaluru house. Now Deepika Padukone's father Prakash Padukone (Prakash Padukone) has become infected with corona virus. He has been admitted to a hospital in Bengaluru.
Mother and sister also infected
Apart from father, Deepika Padukone's mother and sister are also Corona positive. Prakash Padukone's condition is better than before and his condition is improving. They can be discharged from the hospital in this week itself. Vimal Kumar, a close friend of Prakash Padukone, said about his health, '10 days ago Prakash, his wife Ujala and daughter Anisha showed signs of corona, after which the test was done and all three were found infected. All three have been in the quarantine since then.
Will soon be discharged from the hospital
He further said that Prakash Padukone was not taking the name of fever reducing, due to which he had to be admitted to the hospital. Vimal Kumar further said, 'Now he is fine. All parameters are fine. His daughter and wife are quarantine at home and it is expected that Prakash will be discharged from the hospital in 2-3 days.
Let me tell you, actress Deepika Padukone (Deepika Padukone) father Prakash Padukone (Prakash Padukone) is a badminton player. He was the first Indian to win the All England Championship title in 1980. Actress's sister Anisha is also a badminton player. Although Deepika has also played badminton in the early days, but she chose acting as a career.
read this also: YRF came forward to help in the Corona era, raised the initiative to get 30 thousand people vaccinated