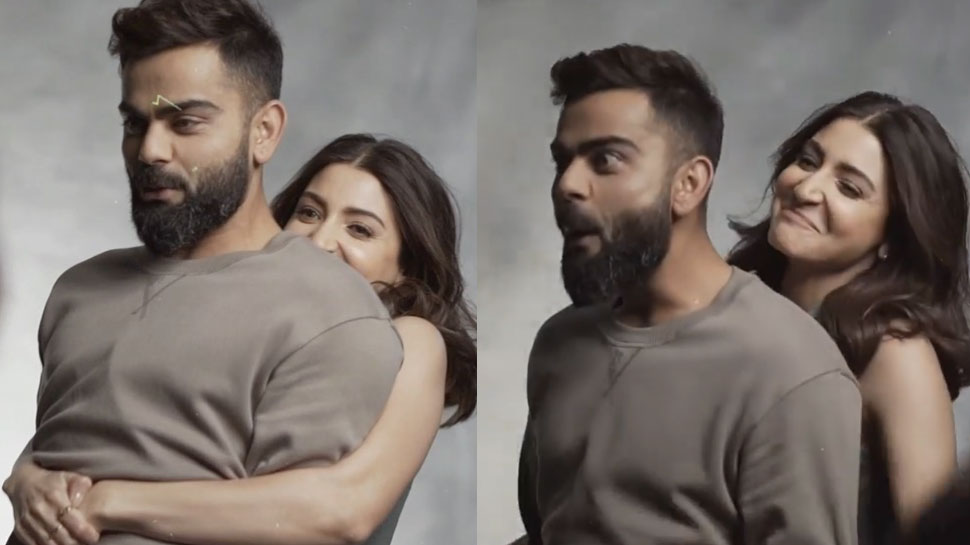 new Delhi: Bollywood actress and producer Anushka Sharma and cricketer Virat Kohli are among the most loved couples in the country. Recently both of them have welcomed the little angel into their family. Now a recent video of Anushka Sharma showing her muscle power. In this video, she is lifting her husband Virat Kohli with hands.
Raised once not twice
This cute video of Anushka Sharma and Virat Kohli is creating a lot of buzz on Instagram. In this video, Anushka is seen holding Virat and holding her between both hands. The surprising thing is that he has raised Virat not once but 2 times. 
People said – Shaktimaan Ultra Pro Max
In this video, Anushka is seen hugging Virat from behind, after which she picks him up. Seeing the power of Anushka, Virat comes out of his mouth, 'O Teri'. Then he says to Anushka, 'Return'. On which Anushka says that you do not help me, after which Virat says, 'I will not promise'. After this, Anushka picks up Virat once again. Seeing this video, people are calling Anushka Shaktimaan Ultra Pro Max.

Anushka herself is also surprised
It is not that fans and Virat are rioting on this feat, but Anushka herself is surprised at this. He wrote in its caption, 'Did I do this?' It is also known from this fact that maybe this video is some time old.