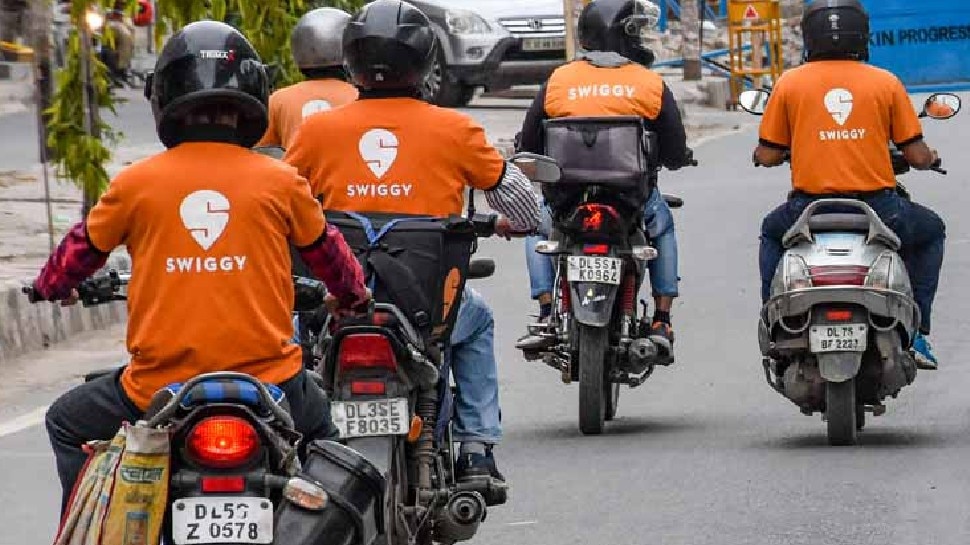 New Delhi: Swiggy Online Food Delivery: Employees of the food order and delivery platform Swiggy will work only 4 days a week in May. An internal mail has been sent about this. In view of the increasing cases of Corona, Swiggy has taken this decision for the safety of their employees.
Swiggy employees will work 4 days a week
According to the news published in the PTI, in this month ie in May, Swiggy employees will work only four days a week, they will be on leave for the remaining three days. Swirgy's HR head Girish Menon has given this information in an email sent to the employees. In the letter, he has said that Swiggy's staff has worked hard and we respect him. In view of the growing case of Corona in the country, we have decided to keep a 4-day working week for our staff in May.
read this also- The suspension of Warren Buffett's successor ends, Greg Abel will take over Berkshire Hathaway's business!
Employees will choose when to work
Menon has written in an e-mail that you decide four days a week when you want to work, the rest of the day you take rest, take care of yourself, your family and friends. Swiggy says that the cases of covid infection are increasing rapidly in the country. Accordingly, it is our responsibility to provide relief to our staff. Swiggy has said that she has taken this decision under the responsibilities of taking care of her staff physically and mentally.
Kovid Task Force created
The HR chief has written in an e-mail that as you know, we have created a Covid Task Force. We can do good work by involving more people in it. If you want to serve on the Kovid Task Force during your break days then you are welcome.
Swiggy will bear the cost of treatment
Swiggy has also started online medical consultation and medical support facilities for its staff. This facility is for those staff who are in the process of epidemic recovery in home quarantine. In this, the staff of Swiggy are getting facilities like home isolation and or quarantine care coverage. The company will also reimburse the expenses incurred on it.
The company will also bear the expenses of the family's hospital
If any of the company's staff or their family members need to be admitted to the hospital, then the company will bear the expenses. If 2 employees of Swiggy live together and one of them is found to be Coronavirus positive, then the company is providing self-quarantine facility for the other staff.
read this also- SBI will send Rs 2,489 crore to the account of these investors, will the money come to your bank account!
LIVE TV