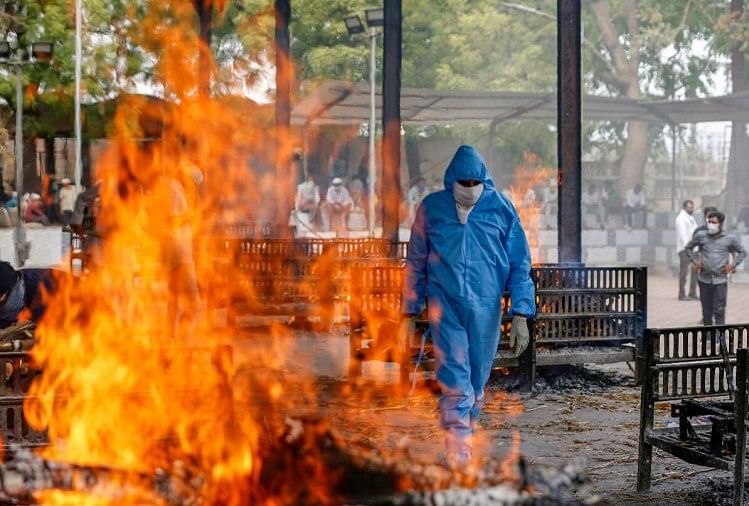 News Desk, Amar Ujala, New Delhi
Published by: Jeet kumar
Updated Sun, 02 May 2021 12:00 AM IST
Detailed
The second wave of Corona is wreaking havoc in the country. Corona is becoming uncontrollable in the country, more than four million new patients have been found in the last 24 hours. In this 10 days, the number of infected people has crossed four lakhs, from these figures you can guess how fast and deadly the speed of corona is.
Now some scientists have revealed that they had warned the Indian government about the spread of coronavirus but the government ignored their warning. A forum of scientific advisors set up by the government warned Indian officials in March itself. At that time, a new variant of Kovid had been found in the country.
The scientists said that despite the warning, the central government did not impose any restrictions to stop the spread of the virus. Lakhs of people attended religious ceremonies and political rallies by Prime Minister Narendra Modi, and leaders of the ruling party in the country and leaders of opposition parties.
At the same time, thousands of farmers continued to protest against the change of agricultural laws on the borders of Delhi. As a result, the world's second-largest population today faces a more severe coronavirus prevalence this year than last year.
This is the biggest crisis in India after PM Modi took over. It is yet to be seen how Sircar deals with it, how the coronation that affected Corona would affect the PM and his party politically. The next general election is due in 2024. Before this, the electoral results of five states are yet to come. After this, in 2022, the term of some states will expire.