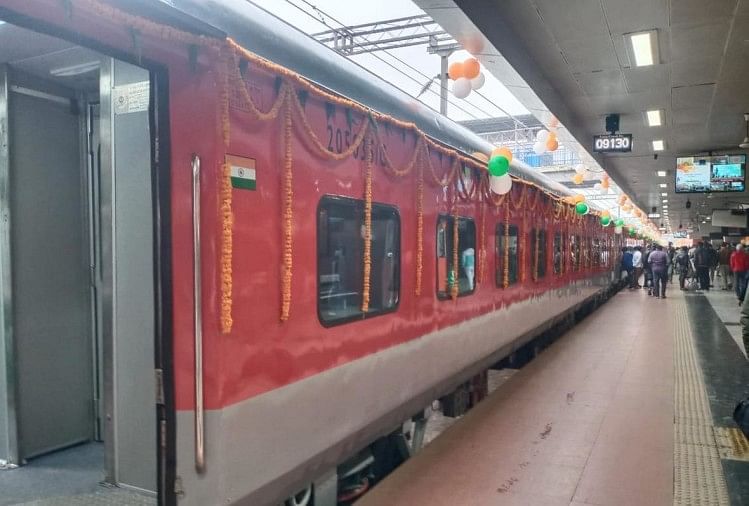 News Desk, Amar Ujala, New Delhi
Published by: Vikas Kumar
Updated Tue, 06 Apr 2021 12:36 PM
Detailed
There is news of relief for the train passengers. Now the trains running for all directions will be back on track. After the lockdown last year, the railways have decided to take down the trains on the track. From April 10, trains operating from Delhi and other stations will start running.
The corona infection may be spreading fast, but now the wheels of the rail are not going to stop. Gradually, the right railway has completed the preparation to run all the trains. On Monday, where more than 70 local trains of Northern Railway started running, now trains like Shatabdi are also ready to run.
According to railway sources, the operations department has been prepared to run most of the trains. A time table has also been prepared for this. Between April 10 and 90 percent of trains will run between the Kovid protocols. The running of these trains will provide considerable comfort to the passengers. At the same time, passengers will be able to escape from the crowd.
According to the railway official sources, from April 10, Amritsar Shatabdi, Chandigarh Shatabdi, Jaipur Shatabdi and other routes including Shatabdi and Rajdhani trains will start running. Due to Kovid, all trains will run as specials, so the travel fare will also be higher. However, given the way in which the case of Kovid infection is increasing, it is also expected that passengers in the train should not be given admission without a Kovid test. Such a rule has also been implemented at Haridwar station from Monday.
Local train runs, but passenger less

Since Monday, Northern Railway derailed more than 70 local trains, but the rush of passengers did not increase much on the first day. Talking about New Delhi station, about 10 trains were operated from this station, but only two and a half tickets were sold from the ticket counter. However, there was a lot of enthusiasm among the passengers due to the running of the local train. Due to reduced congestion, passengers also thought it appropriate to walk in trains.