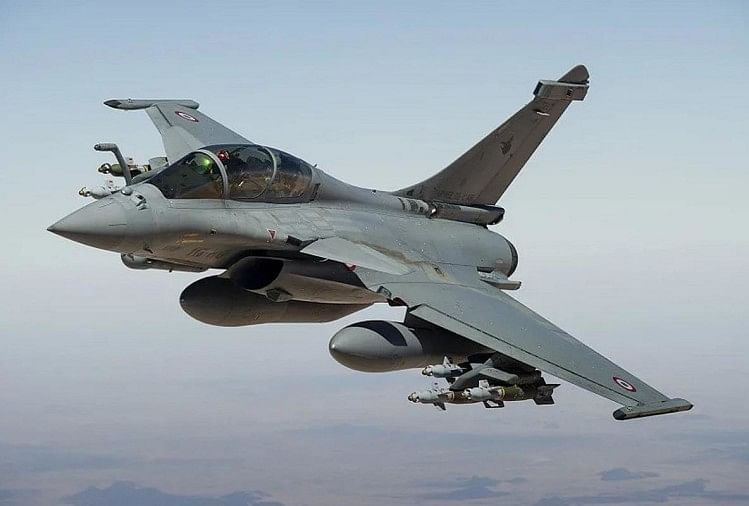 World Desk, Amar Ujala, Paris
Published by: Gaurav Pandey
Updated Thu, 08 Apr 2021 09:38 PM IST
Rafael Aircraft
– Photo: Special Arrangement
The French company Dassault Aviation, which produces the aircraft, has issued a clarification on several allegations leveled on the deal for the purchase of Rafale fighter jets in India. The company said in a statement released on Thursday that the contract structure has not been breached in any way in the 2016 deal signed with India for the supply of 36 Rafale fighter jets.
It is noteworthy that a few days ago, French media publication 'MediaPart' published the news citing the investigation of the country's anti-corruption agency that 'Dassault Aviation' had bribed an Indian middleman for one million euros for this deal. . A spokesperson for Dassault Aviation said, "A lot of investigation is done by many official organizations, including the French Anti-Corruption Agency."
'No violation in the contract signed in 2016 with India for the supply of 36 Rafale combat aircraft,' says Dassault Aviation pic.twitter.com/hYJhWvYDFv

– ANI (@ANI) April 8, 2021
The spokesman said that there has been no breach of contract structure with India in the purchase of 36 aircraft. The official said Dassault Aviation reiterated that it strictly adhered to the anti-bribery proposal and national laws of the Organization for Economic Cooperation and Development (OECD).
Explain that the BJP-led NDA government at the Center had signed an agreement of Rs 59,000 crore on 23 September 2016 to buy 36 Rafale jets from French aerospace company Dassault Aviation. Before the Lok Sabha elections, the Congress had raised many questions about the deal, including the rates of the aircraft and alleged corruption, but the government rejected all the allegations.