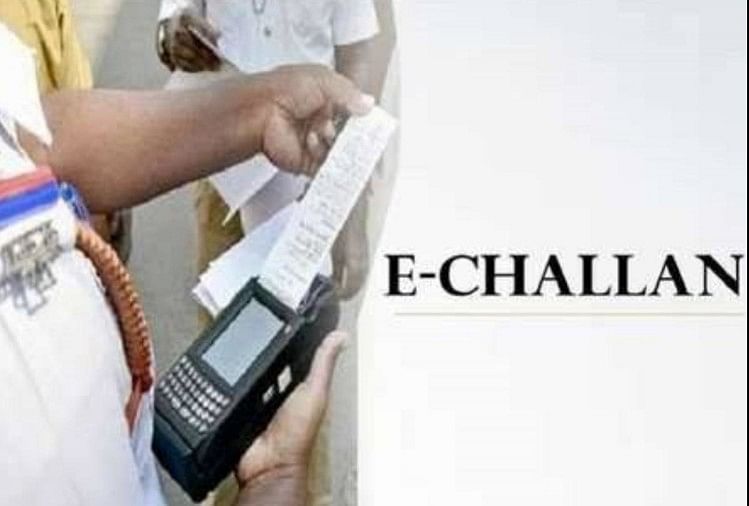 Detailed
The claims of smart policing in the city of Hitech are blowing air. The e-Challan Compliant Management System (ECMS) was introduced for the common man's convenience, but the Noida Traffic Police, which collects crores of rupees fine every year, could not bear even the slightest expense of continuing this online facility. As a result, now the complaint of wrong challan sitting at home will not be settled within 72 hours.
Not only this, information related to route diversion on city roads will also not be available. It would be surprising to know that, on the e-challan portal (trafficpolicenoida.in), which used to get the wrong challan and the traffic related uptake, now (by this domain) means that the information about the e-challan portal is being sold. Sources said that the facility started on 9 October 2019 before the commissioning system was implemented, which closed on 23 September 2020. This was not only facilitating the common people, but the traffic police was also relieved in e-challan management. 5036 complaints had been resolved in this system. The last complaint was settled by a person named Jeevan Aggarwal.
Authorities do not know

Surprisingly, just as the radar camera that monitors traffic rules breakers on the lines of Dubai disappeared and the traffic police did not even get a clue, the information about the closure of the e-Challan Complaint Management System was also done by the authorities. Is not Information about the disappearance of the radar camera was obtained through the news published in 'Amar Ujala'.
Redressal of complaint within 72 hours

After registering the complaint on the portal, a template number was provided. Also, the e-mail related to the complaint lodged immediately reached the authorities and the e-challan branch. The complainant could also track the complaint with the Complet number. There was a provision for disposal in 72 hours. There was also strong monitoring of the e-challan system.
5.52 lakh challans, 3.62 crores fine

The year 2020 was a lockdown to prevent corona infection. The number of vehicles on the roads remained low for several months. Even after this, more than 5.52 lakh challans were deducted. At the same time, more than Rs 3.62 crore fine was also recovered. Despite this, the traffic police is fascinated by resources.

I have received information about the closure of the e-Challan Complaint Portal, but why this facility has been closed will be known.

– Ganesh Prasad Saha, DCP Traffic