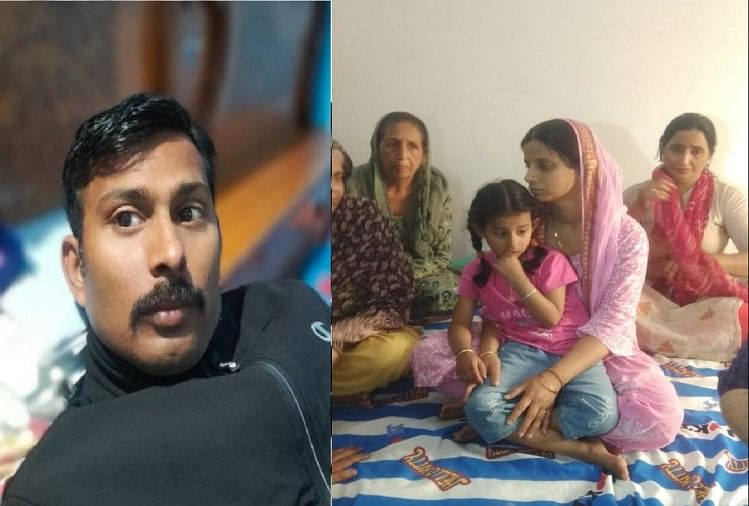 News Desk, Amar Ujala, Jammu Published by: Vikas Kumar Updated Tue, 06 Apr 2021 12:13 PM
After the attack in Chhattisgarh, Naxalites have abducted CRPF jawan Rakeshwar Singh Manhas, resident of Jammu. CRPF jawan Rakeshwar Singh Manhas is battling with life and death in the captivity of Naxalites. Families are in shock. As soon as Rakeshwar was reported to be in the possession of the Naxalites, there was a gathering of well-wishers at his residence. Along with the security forces, leaders of political parties and relatives and people of the neighborhood reached and consoled.
Rakeshwar's mother, sister and wife are praying to God to return home safely. Rakeshwar's wife Meenu Chib says that the last time she spoke to the husband was on Saturday 3 March. He had said that he was going on an operation. Have packed food with you. Will call back, but his phone has not been received for the last three days. The ring goes, but no one picks up the phone.