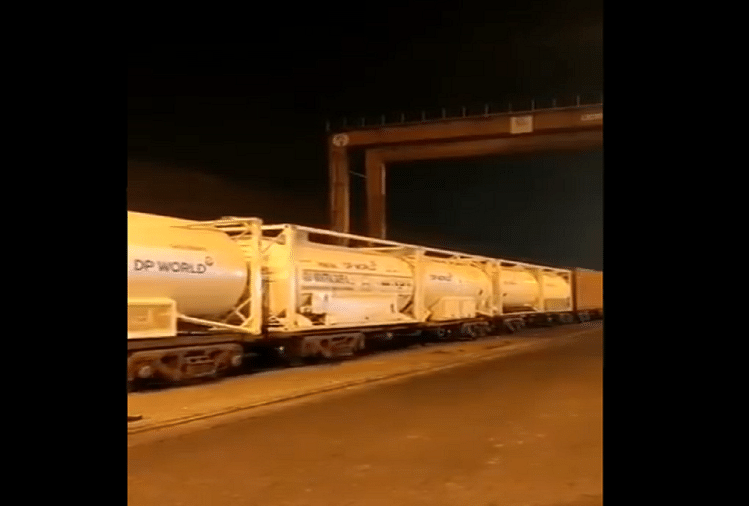 09:26 AM, 05-May-2021
Test of 15,41,299 people in the last 24 hours
According to the Indian Council of Medical Research, 15,41,299 people have been corona tested in the last 24 hours in the country. At the same time, corona testing of 29,48,52,078 people has been done in the country so far.
29,48,52,078 samples were tested for #COVID19 up to 4th May 2021. Of these 15,41,299 samples were tested yesterday: Indian Council of Medical Research (ICMR) pic.twitter.com/fvZNaD1TQU

– ANI (@ANI) May 5, 2021
09:12 AM, 05-May-2021
Delhi: 19,953 patients from Corona reported in last 24 hours
There has been a slight decline in the daily cases of corona virus in Delhi. In Delhi, 19,953 new cases were reported in the last 24 hours, while 338 people died before the virus. In Delhi, 18,788 patients recovered in a day and went back to their homes. Till date 17,752 patients have died in Delhi.
Delhi reported 19,953 new #COVID19 cases, 18,788 recoveries, and 338 deaths on 4th May 2021.

Total cases 12,32,942

Total recoveries 11,24,771

Death toll 17,752

Active cases 90,419 pic.twitter.com/5N8TCRw7dn

– ANI (@ANI) May 5, 2021
08:55 AM, 05-May-2021
Foreign Minister's statement on the situation of Corona in India
On the politics of the Corona virus situation in the country, Foreign Minister S Jaishankar said that it is sad. It should not happen. Currently, millions of people in the country are fighting a battle against the corona virus. In such a situation, our effort is also to save the lives of the people. We consider assistance from abroad as friendship.
When I go abroad, I try to make people understand my challenges, this is where international partnerships come into being. Yesterday most of my meeting with Antony Blinken was on solutions in India and abroad, and hear of the matter will be vaccines: EAM in an interview to ANI

– ANI (@ANI) May 5, 2021
08:18 AM, 05-May-2021
Oxygen express reached Delhi from Gujarat
Another consignment of Oxygen Express reached Delhi from Gujarat. Ray Minister Piyush Goyal tweeted and informed about this.
"Oxygen Express with filled oxygen tankers has reached Delhi from Mundra, Gujarat by moving swiftly through the Green Corridor," tweets Railways Minister Piyush Goyal pic.twitter.com/ze9686LbUp

– ANI (@ANI) May 5, 2021
08:03 AM, 05-May-2021
Corona Live: Relief to Delhi's hospitals, Oxygen Express from Gujarat, Railway Minister gives information
The second wave of corona virus in the country has created a catastrophic situation. On one hand, the health department has collapsed, on the other hand, people are not getting hurt due to black marketing. However, daily cases of corona have been declining for the last three days, which is a sign of relief. According to the Health Ministry, 3.57 lakh new patients were found on Tuesday, while the number of people recovering from infection in 24 hours was recorded at 3.20 lakh. Here, people over 18 years of age have started getting vaccinated in the country.