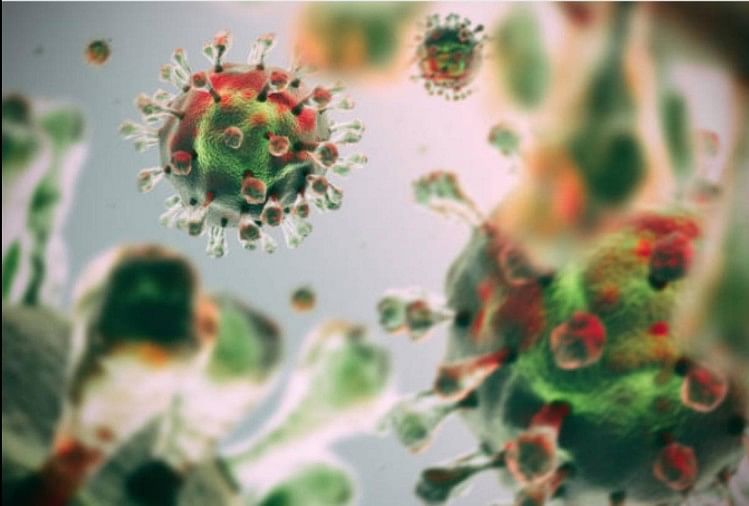 Detailed
The corona virus passed over a year. But one lakh 26 thousand patients, who have come in the last 24 hours, have increased the concern that by how long we will face the corona. Why the second wave of corona virus is proving so worrisome.
It is a matter of concern that people have been corona positive once before and are falling prey to this infection which is quite worrisome. People do not understand, after all, this is the problem, why are people getting infected again, here are the answers to some such questions-
1- Was there a corona before, will there be an infection again?
No such study has been revealed so far that it can be found that people recovering from Kovid-19 can not be infected again. There is no definitive answer to this. Depending on how long the immunity generated due to exposure to the infection will persist, the person will be infected again or not.
So far it has been observed that those who are cured include both antibodies and T cells in their bodies, indicating protection for some time. At the same time, it has been seen that the resistance of Kovid 19 cannot be permanent.
In a study conducted on more than 170 people who were infected with severe SARS-CoV (a strain of coronavirus), SARS-based antibodies were seen on average for two years. This means that SARS patients may be susceptible to re-infection three years after the initial exposure. Overall, it is not known how long the resistance remains.

2- Previously infected person is at risk from new variant
New variants of Corona have worried scientists. Corona patients of different variants have been found in many countries. The big question in this is that how much people who have recovered from the first corona are threatened by the new variant, then it will depend on immunity. According to a report, the Brazilian variant was first seen in the Amazon state capital Manaus, where three-fourths of the population was infected with the corona virus last year. A large part of the population had received basic immunity, but this year the number of infections has increased again.
3- What is the new variant responsible for the second wave in India?
On 24 March, the Ministry of Health stated that a new double mutant variant has been identified in India. So is the result of this increase in the case from March? Experts say the double mutant variant – E484Q is new in India that was not seen and is found in 15–20% of cases being sequenced. But it has not been found in such large numbers that it can be related to the growing cases in some states.
Once a mutation is selected, the virus may have another mutation, triple mutations and a different lineage (lineage). Mutations are natural phenomena. This is because some mutations benefit the virus. If the mutation was harmful to the virus, we would not see it because it could not survive.
5. Will this virus ever end?
Experts say that the uncontrolled, rapid infection of the corona virus may be put on hold. Its transmission will continue at a lower level. The virus will become endemic. Endemic refers to the continued presence or common spread of a disease or infectious agent in a population within a geographic area.