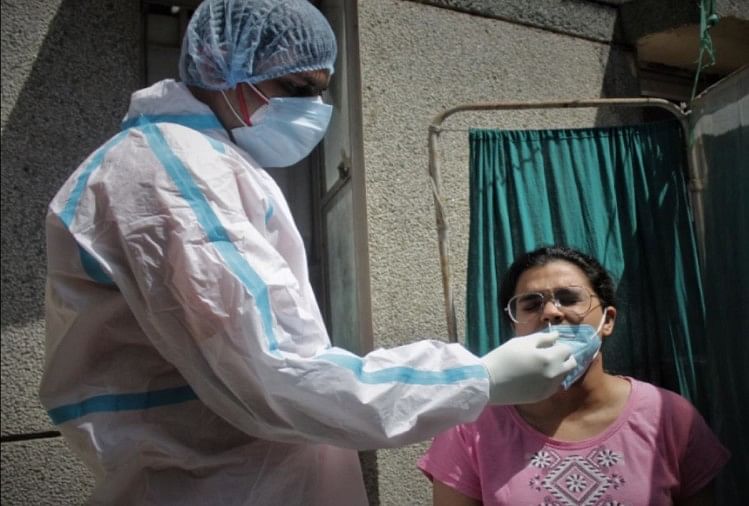 Amar Ujala Network, New Delhi
Published by: Pooja Tripathi
Updated Mon, 05 Apr 2021 7:37 PM IST
abstract
– Arya Kanya is a residential school, girls live here
– Transition from principal to female students
Corona investigation (file photo)
– Photo: Amar Ujala
Detailed
A residential school in Delhi's Rajendra Nagar has emerged as a hotspot in Corona. Here the first principal came under the grip of the corona, after which seven girls have also been infected with the corona. The name of this school in Rajendra Nagar is Arya Kanya Vidyalaya. It is being told that the corona test of nine girls was done, out of which the report of seven girl students has come positive.
Although there is also news that more girls can be positive, but some girls are sent home, it is not clear whether more than seven students are positive or not. In this way, the entire school has been stirred by seven girls being corona positive together.
The test of students was done after the principal's report came positive

First the principal of this school was found to be corona infected, after which a corona test was conducted for the girl students present in the hostel here. Meanwhile, many girl students were sent home. It is now suspected that the girls who have gone home and have not been tested can also become infected. It has now been decided that the girls who went home will also be tested and will be kept isolated along with their family members.