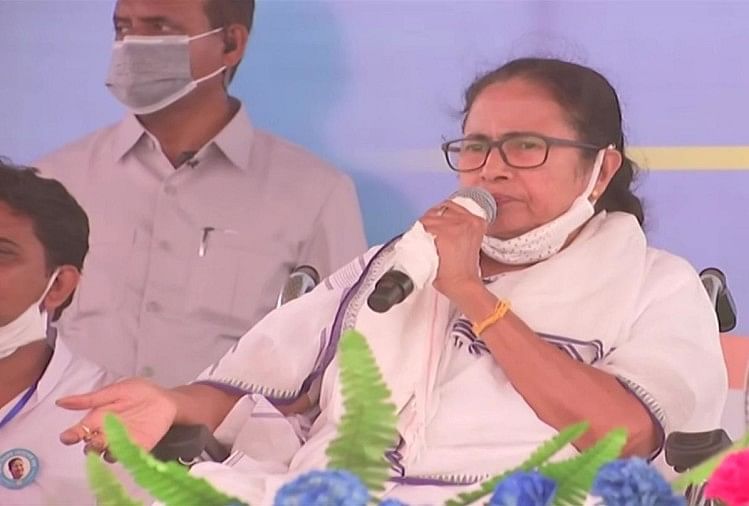 Agency, Kolkata
Published by: Kuldeep Singh |
Updated Wed, 05 May 2021 12:36 AM IST
Detailed
Trinamool Congress (TMC) supremo Mamata Banerjee will take oath of Chief Minister during a small ceremony at Raj Bhavan this morning. A government official said that in view of the spread of Corona virus epidemic in the state, the swearing-in ceremony is being conducted with utmost simplicity. Mamata, who is going to become the Chief Minister for the third consecutive time, announced the event with the simplicity of swearing in only after winning the assembly elections on 2 May.
The official said on Tuesday that invitations have been sent to former Chief Minister Buddhadeb Bhattacharya, Leader of Opposition Abdul Mannan and CPI-M Veteran Leader Biman Bose for the ceremony. Also, former Indian cricket captain and current BCCI chairman Saurabh Ganguly has also been invited. No other state chief minister or politician has been sent to the Corona epidemic for the ceremony starting at 10.45 am.
The official said that on Wednesday, only Mamta Banerjee will take oath on behalf of TMC. Other ministers in his cabinet will be sworn in later. TMC sources said that Mamta's nephew and TMC MP Abhishek Banerjee, election strategist Prashant Kishore and TMC leader Firhad Hakim will also be present at the ceremony. According to sources, soon after taking oath, Mamata Banerjee will go to the State Secretariat, where she will be given the Guard of Honor by Kolkata Police.