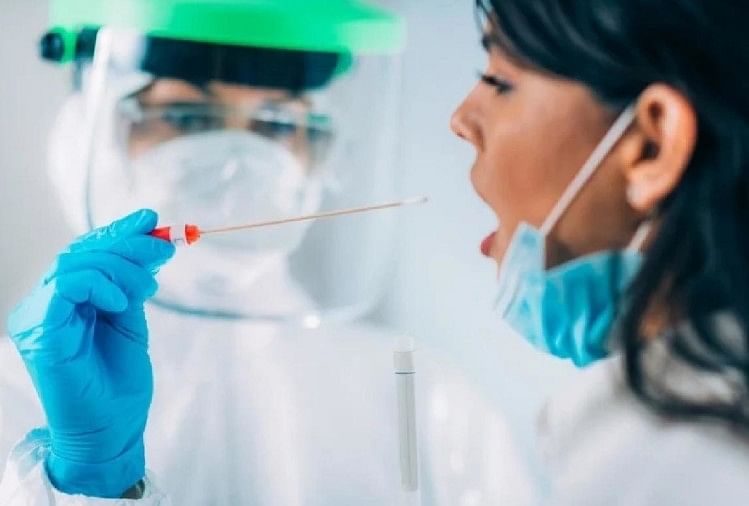 abstract
In Uttar Pradesh, 352 corona-infected people have died in 24 hours due to corona virus. At the same time, there have been 25,858 new cases of corona virus infection, while 38,683 people have been cured of the infection.
Detailed
There is a steady decline in the number of corona infected patients in the state, but the graph of death is not taking a name. On Tuesday, 352 corona-infected people died. This is the largest graph ever. Earlier, on April 30, 332 people died.
There were 25858 new cases in the state, while 38683 were discharged after recovery. With this, the number of active patients has also decreased in the state. At present, 272868 corona are infected in the state. Among the new positive patients, 2407 in Lucknow, 1150 in Kanpur, 1174 in Varanasi, 561 in Prayagraj, 893 in Meerut, 1761 in Gautam Budh Nagar, 928 in Gorakhpur, 1057 in Ghaziabad, 560 in Bareilly, 1232 in Jhansi, 1007 in Moradabad, 309 patients have been found in Agra, 559 in Muzaffarnagar, 500 in Saharanpur, 567 in Lakhimpur Kheri, 240 in Aligarh, 644 in Azamgarh, 309 in Chandauli.
Kanpur kills 66 most people

So far 13798 people have died in the state. Among those who died in the last 24 hours, 22 in Lucknow, 66 in Kanpur, 19 in Varanasi, 9 in Prayagraj, three in Meerut, 11 in Gautam Budh Nagar, 8 in Gorakhpur, 24 in Firozabad, 6 in Bareilly, 15 in Jhansi, Saharanpur. 7, in Lakhimpur Kheri, two in Ballia, five in Jaunpur, 30 in Mathura, 6 in Shahjahanpur, 13 in Chandauli, five in Bulandshahar, eight in Unnao, 7 in Hardoi, five in Etawah, 5 in Amroha, 5 in Lalitpur 6, three in Gonda, three in Sitapur, five died in Balrampur. In other districts, one person has died somewhere or two.

Lucknow has the lowest incidence of infections in 25 days, 22 deaths
Lucknow received the lowest number of infections in the last 25 days on Tuesday. However, the death toll still remains above 20. On Tuesday, 2407 people have been hit by Corona in Lucknow. While 22 people also died from the infection. More than 31 hundred people were infected on Monday.
5079 patients became healthy

The number of people who won the war from Corona is increasing rapidly. On Tuesday, 5079 patients succeeded in defeating the virus. This is the first time that nearly two times more patients have been infected by the virus than the infected. The number of active patients now stands at 33,689.